The Modern Day Thief: Don't Underestimate the Dangers of Magecart Attack!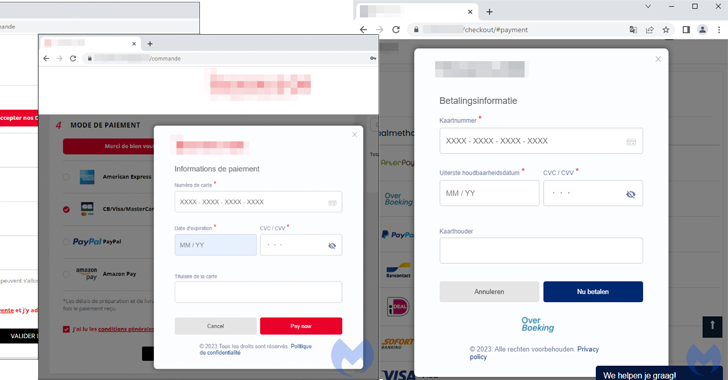 Attention Online Shoppers! Don't Be Fooled by These Online Scams
Online shopping has become increasingly popular, especially during the COVID-19 pandemic. However, with the increase in online shopping comes the rise of online scams, and unfortunately, they are becoming more sophisticated. It's important to stay diligent and informed to avoid being scammed.
One common online shopping scam is the "too good to be true" deal. This means that you see an offer that is significantly cheaper than the original price. Often, scammers will do this by posing as a legitimate retailer or brand, but in reality, the website is fake. They may also steal images and descriptions to make the website seem more authentic.
Another scam is the phishing email. Scammers will send fake emails with links that, when clicked, will take you to a fraudulent website that looks similar to the real one. They will then ask for personal information, such as credit card details or login credentials, which can be used to steal your identity or money.
Moreover, avoid public Wi-Fi when making online purchases as they are not secured connections making your personal information unprotected and vulnerable to hackers.
To protect yourself from online scams, always purchase from reputable websites only. Look for the "https" in the URL and the lock icon in the address bar, which indicate a secure connection. Avoid clicking on links or downloading attachments in unsolicited emails.
In conclusion, with a rise in online shopping, the threats from hackers and scammers are also increasing. It's important to stay informed and aware to avoid falling victim to online scams.
Key Takeaway
1. "Too good to be true" deals are usually scams.
2. Always use secured and reputed websites for online shopping
3. Be aware of phishing emails and do not click on suspicious links.
4. Avoid public Wi-Fi connections.