Solar storm strike against Earth sparks brilliant auroras! WATCH this awesome video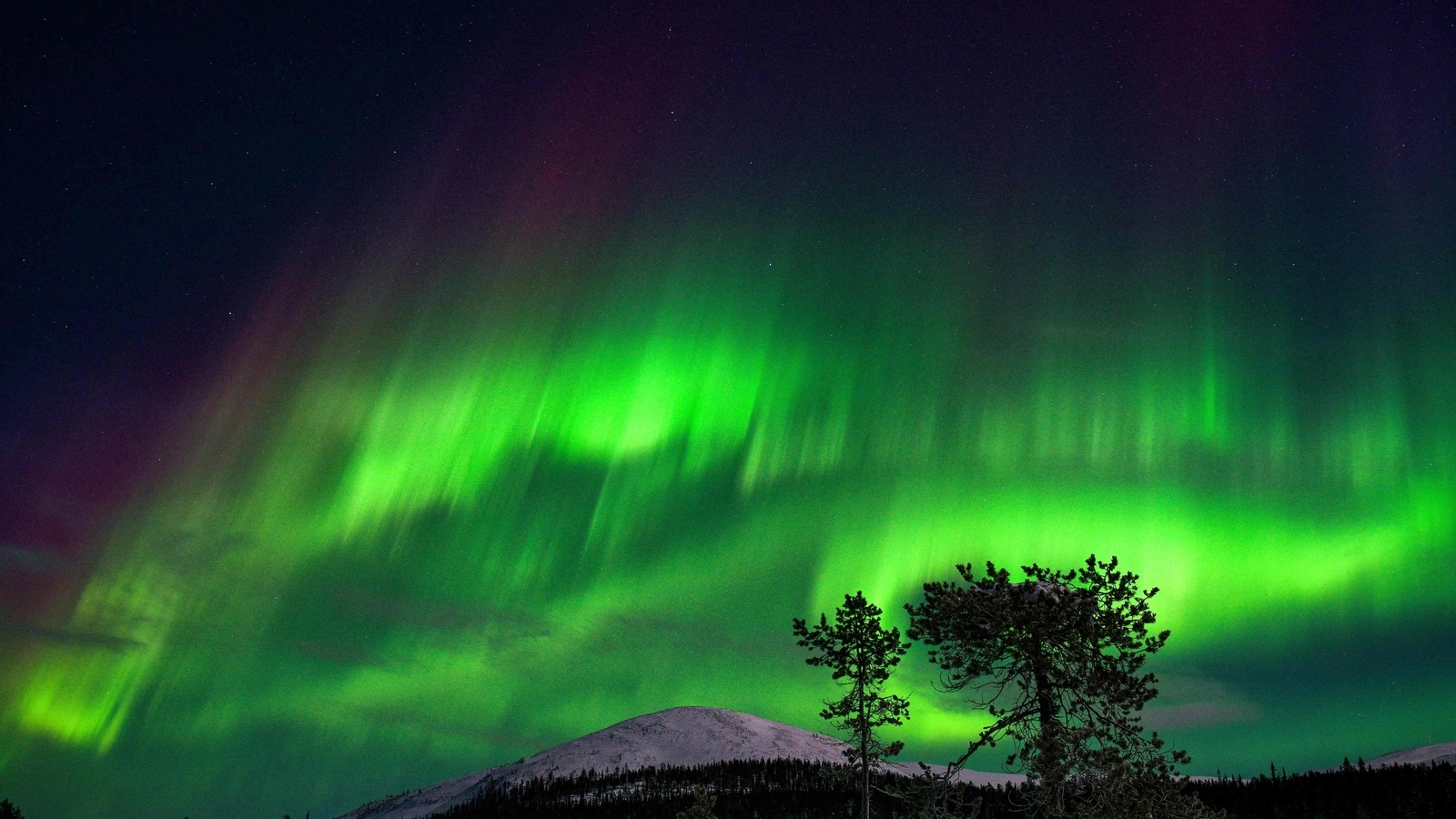 The solar storm that struck the Earth on February 27 was remarkable for multiple reasons. The G3-class solar storm was one of the most intense solar onslaughts we have witnessed in a long time. Its impact was so huge that SpaceX had to delay its Falcon 9 rocket launch by almost 5 hours. Even oil rigs in Canada had to shut shop due to excessive production of geomagnetically induced currents (GICs) which posed a big threat to disrupt, or even destroy, sensitive instruments. But an unexpected side-effect of the storm was the stunning auroras that spread across the sky even in areas that they are rarely seen. The auroras were seen as far south as Colorado in the USA in the northern hemisphere, lighting up the sky in red and green colored hues.
Spectacular auroras captured in a video
Among the regions which got a chance to see these spectacular northern lights was Grassholme in the UK. Grassholme is particularly interesting because, situated around the halfway point in England, it rarely gets auroras. However, there is an observatory located in the village which constantly scans space and hosts events dedicated to such phenomena. And as luck would have it, on February 27, Grassholme was hosting an aurora event.
In an Instagram post, the official page of Grassholme Observatory wrote on February 28, "Well, you may have seen the news about last night's Aurora display! As it happens last night we were running one of our Aurora events. At these events we always tell guests we can't promise the Aurora will appear. HOWEVER, last night it made an appearance".
"Even when the Aurora does appear at Grassholme (several times a year) we tell our guests that this far south you won't see colours with the naked eye, just with a camera. HOWEVER last night the greens and reds were clearly visible to the naked eye as the Aurora danced across the skies," it added. You can see the amazing video below.
The northern lights get their green color from Oxygen in the air which gets ionized when it comes in contact with highly charged and heated up solar radiation at lower altitudes. At higher altitudes (200-300 kilometers), however, the same Oxygen atom breaks down to give the reddish hues which form the predominant color pattern for most auroras.