Netflix makes BIG announcement! Delhi Crime, Kota Factory, She return for Season 3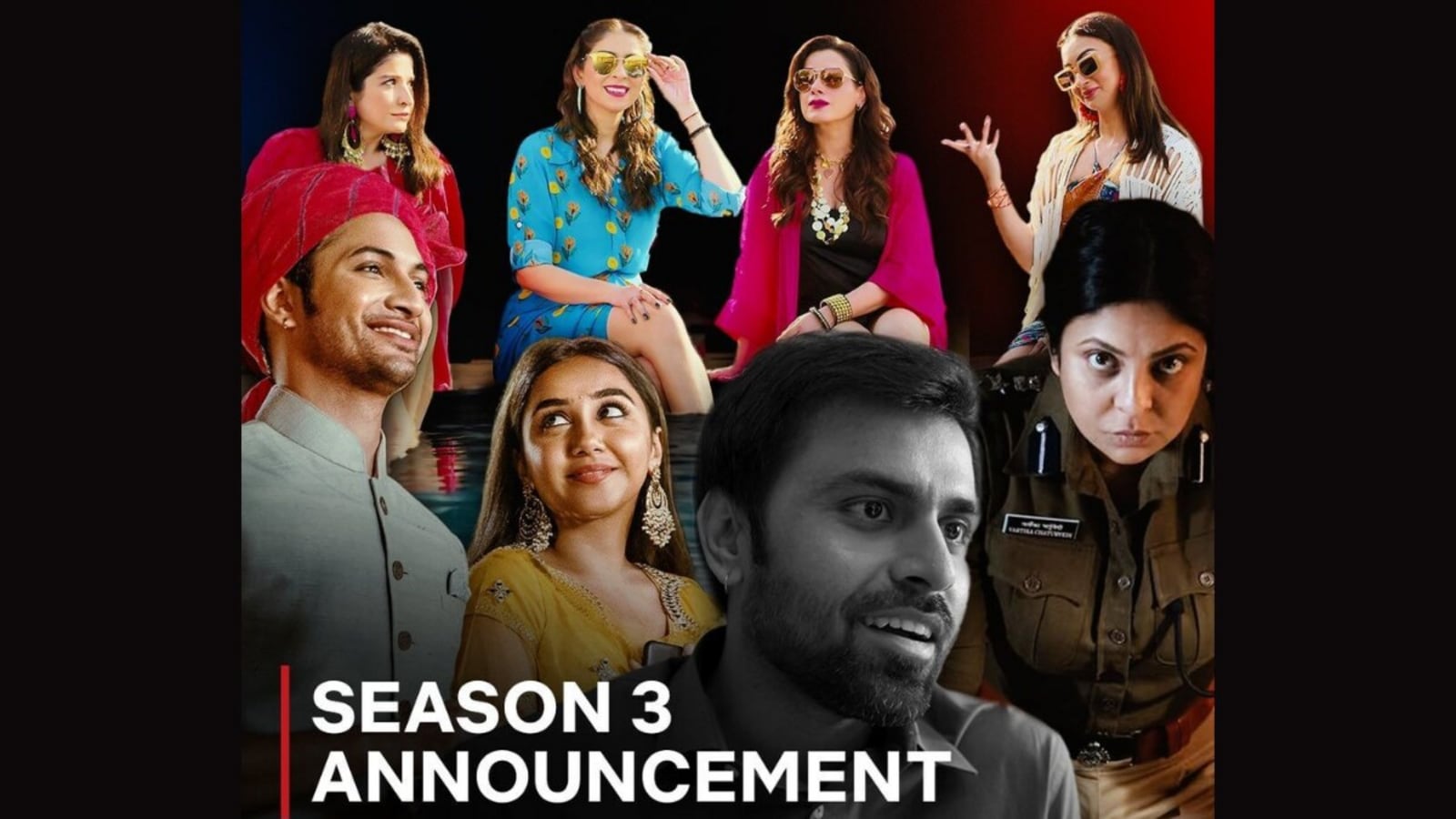 Netflix India has made a major announcement on Tuesday, to the delight of viewers. In a big move, the streaming platform has renewed Delhi Crime, Kota Factory, She, Mismatched and Fabulous Lives Of Bollywood Wives for their respective third seasons. All of these web series got their second season in 2022 and now, they will be getting an extension of season 3 in 2023. Netflix revealed that all these shows were being brought back on popular demand by viewers. The shows getting their season 3 all have a large fan base and were all deemed successful in their second season.
Making the announcement in a YouTube video, Netflix India said, "Psstttt…. We have an announcement. They say the third time's a charm and we took it seriously! Your favourite shows like Mismatched, Fabulous Lives Of Bollywood Wives, Delhi Crime, Kota Factory & SHE return for a much awaited Season 3! Streaming soon, only on Netflix".
Popular Netflix web series get renewed for season 3
The actors from the respective shows have also shown appreciation after the announcement. Prajakta Koli and Rohit Saraf from Mismatched posted a joint Instagram post and said, "We weren't ready to say goodbye yet, so we're coming back for you! #MismatchedS03".
The show Mismatched is a coming-of-age romantic drama based on Sandhya Menon's 2017 novel When Dimple Met Rishi. The story revolves around the two characters where the guy, who believes in the traditional way of dating, falls in love with the girl and wants to get married.
Shefali Shah, the protagonist of Delhi Crime also shared the Netflix India announcement on Instagram and said, "Madam sir is coming back with Delhi Crime Season 3 Only on @netflix_in". The crime-thriller revolves around the high profile crimes in Delhi and the investigation that follows.
Kota Factory star Ahsaas Channa posted on her Instagram Stories, tagging the cast, "Yes! We coming back with a Season 03". Kota Factory is a show about the lives of students who go to Kota to prepare for various entrance exams. The show is about friendship, love, struggle and ambition, captured from wholesome lenses.
Maheep Kapoor from Fabulous Lives Of Bollywood Wives, exclaimed on her Instagram Stories, "We are back!!!!! Season 3 coming your way hot of the tava". The reality series focuses on the personal and professional lives of the spouses of famous Bollywood actors.